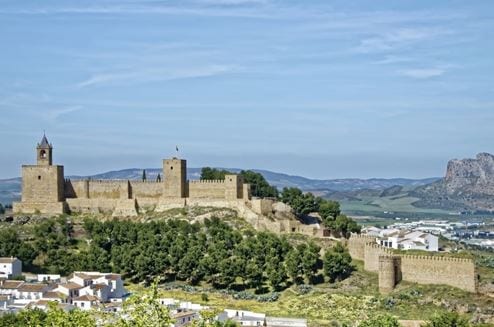 More and more, companies are investing in working on creating coexistence moments with its employees. A good way to do so might be getting away from the work atmosphere they are used to seeing in and change the stage for a calmer place to enjoy with, here it is a tour around Antequera.
Tourist attractions in Antequera are more than enough if you are looking for a short stay of tourism. To start the tour, we will start at El Torcal, a visit into the Jurassic that looks like a sci-fi stage.
Afterwards, at Peña de los enamorados, we find Los Dólmenes, from the Neolithic period, a Megalithic chapel liftings grouped together around the area. Besides, its access is free.
In the town center, there are plenty of unique Roman, Moorish and Christians architecture pieces with over 30 churches, being one of the places in Andalusia with more churches per capita. We stress the San Sebastian parish with its Barrocan tower at the town square.
Finally and the tour will end here, we will go to the La Alcazaba hill to get to know the Moorish past of the town and to enjoy magnificent views of Antequera.